Sprouts Farmers Market Beefs Up Instacart Pickup Offering
Get great content like this straight to your inbox.
Subscribe to
Sprouts expands grocery delivery through Instacart.
Sprouts Farmers Market is the newest grocer to improve roadside pickup during the COVID-19 pandemic.
Thanks to the new Sprouts initiative, grocery shoppers using Instacart can choose to pick up groceries from any of the 340 stores that Sprouts operates in the United States
This new option is first introduced in Sprouts stores in Los Angeles and the Central Valley of California, including Fresno. Sprouts has not yet offered any additional details on other rollouts. Previously, Sprouts had offered grocery collection through Instacart orders in 55 stores, although grocery delivery through this online ordering service was available in all major markets Sprouts served.
With this new service, Sprouts customers can schedule groceries to be picked up through Instacart for the same day or a different time several days in advance, the grocer said. Sprouts sends a notification to customers when the orders are ready to be picked up. When that customer arrives and checks in for these items, a Sprouts representative will bring the order to the designated pick-up point in the parking lot.
The pandemic and the resulting physical distancing requirements are increasing the use of food pick-up and delivery to such an extent that some customers are reporting difficulties securing slots for these services. Even so, various grocery retailers are not only working to expand their pickup and delivery services, but are also developing programs that appeal to specific consumer groups who were not always able to participate in such efforts before the pandemic.
Earlier this week, Walmart said it made it easier for people who use this Supplemental Nutrition Assistance Program (SNAP) to purchase groceries through the retailer's pickup service during the pandemic. Consumers choose the EBT option during pickup, but must show their EBT cards to a Walmart representative for swiping during grocery collection. If items in the order are not of quality for SNAP, the consumer must provide an alternative form of payment to cover the difference.
You can bet on further expansion of the grocery pickup and delivery service as this pandemic continues – an expansion that will surely help create the conditions for lasting change in grocery retailing once social distancing subsides.
Phoenix-based Sprouts employs more than 30,000 people and operates 340 stores in 23 states. The company is ranked 22nd on Progressive Grocer's 2019 Super 50 list of top grocers in the United States.
Also worth reading

Gilliam Phipps has extensive private label experience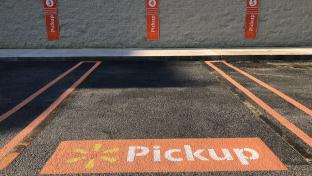 Makes the service EBT-friendly during the COVID-19 crisis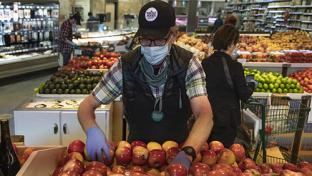 Also cuts some market times for whole foods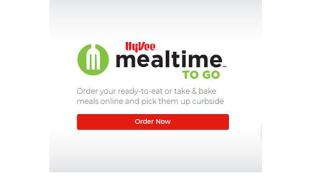 The selection varies by business