PHOTOS: 'Allston Christmas,' An Annual Moving Day Tradition, Carries On Despite Pandemic
The coronavirus pandemic hasn't entirely stopped the onslaught of moving trucks and discarded furniture on the sidewalks on September 1, Boston's biggest moving day of the year.
Regardless of whether they were carrying sofas into a new apartment or rummaging through the garbage in search of treasure, most people put on masks and tried to keep their distance from passers-by on so-called "Allston Christmas".
But this "Allston Christmas" wasn't exactly the same. It seemed like more people were moving out than moving in on many streets, said Colette Reynolds. She and her roommate loaded a U-Haul truck with belongings from their Brighton apartment to move to a new location in Waltham for more space and less money.
Reynolds has said in the past that she got help from friends. Not this time.
"This year I've been reluctant to ask friends for help about the virus. I didn't want to allow them to feel uncomfortable," Reynolds said. "So we'll do it ourselves and my roommate's father helped us. But that's the greatest thing for me: not being able to ask friends."
For some, however, the virus hasn't stopped the usual requests for a little help from some friends. On Commonwealth Avenue, Noel Diggs helped a friend move into a new apartment. But Diggs noticed that the day was a little different.
One of the trademarks of "Allston Christmas" – and the reason for its namesake – is the free furniture and abandoned fixtures people leave behind when they move. Diggs said that many coffee tables, shelves, and take-out desks were left untouched this year.
"In other years, people are much more likely to pick up interesting things on the street," said Diggs. "Now germs have to be considered – bring personal items from another source into your personal space and open yourself to the consequences for it."
Even so, a few people wandered around trying to find abandoned goods. A couple from the Jamaica Plain came to Brighton on bicycles with milk boxes on their backs to see what they could find.
WBUR photographer Jesse Costa waded through old mattresses and discarded window sheds to capture the day:
Some treasure hunters find a lamp on the sidewalk on Reedsdale Street in Allston. (Jesse Costa / WBUR)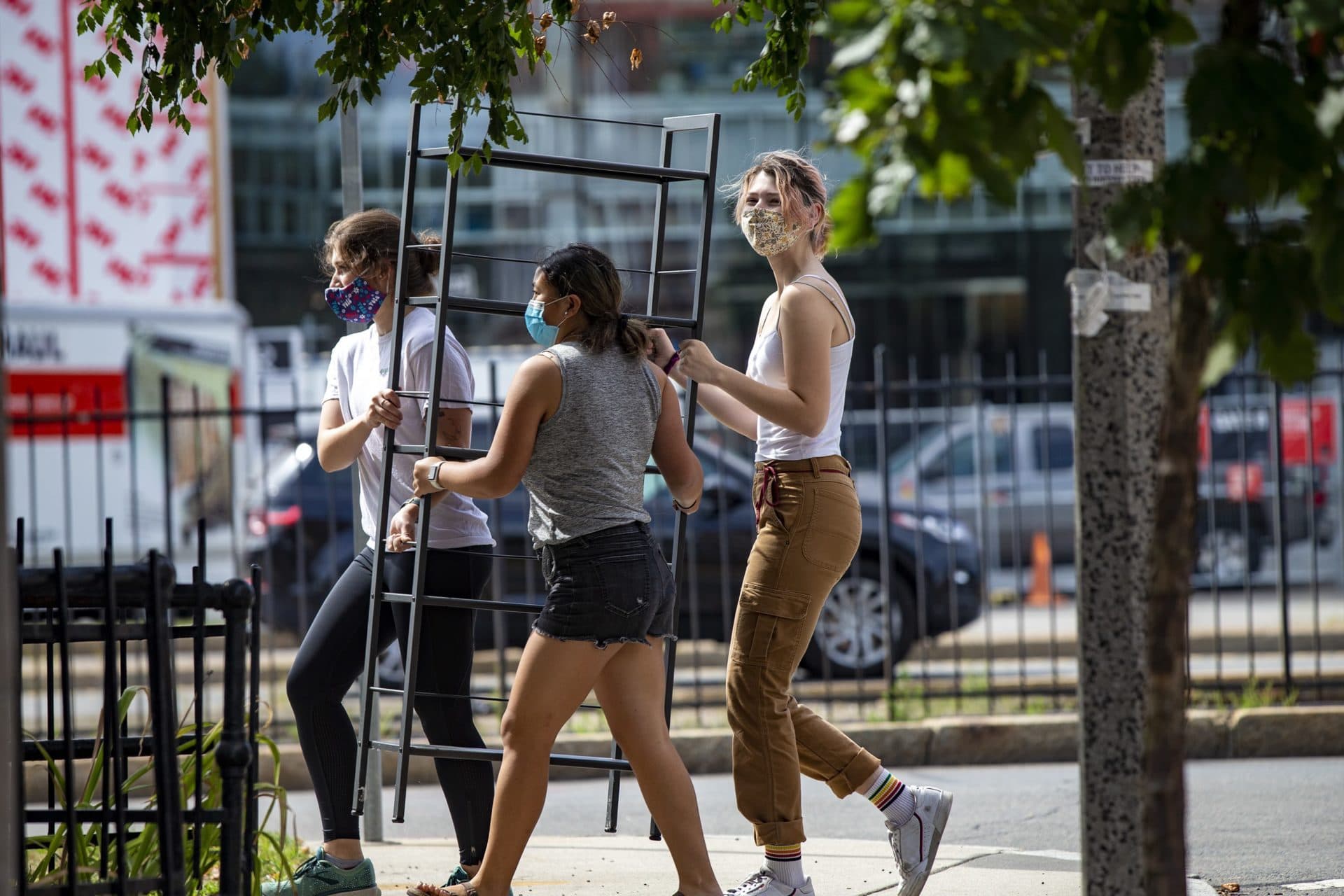 A group of students walk down Commonwealth Avenue with a bookcase on moving day. (Jesse Costa / WBUR)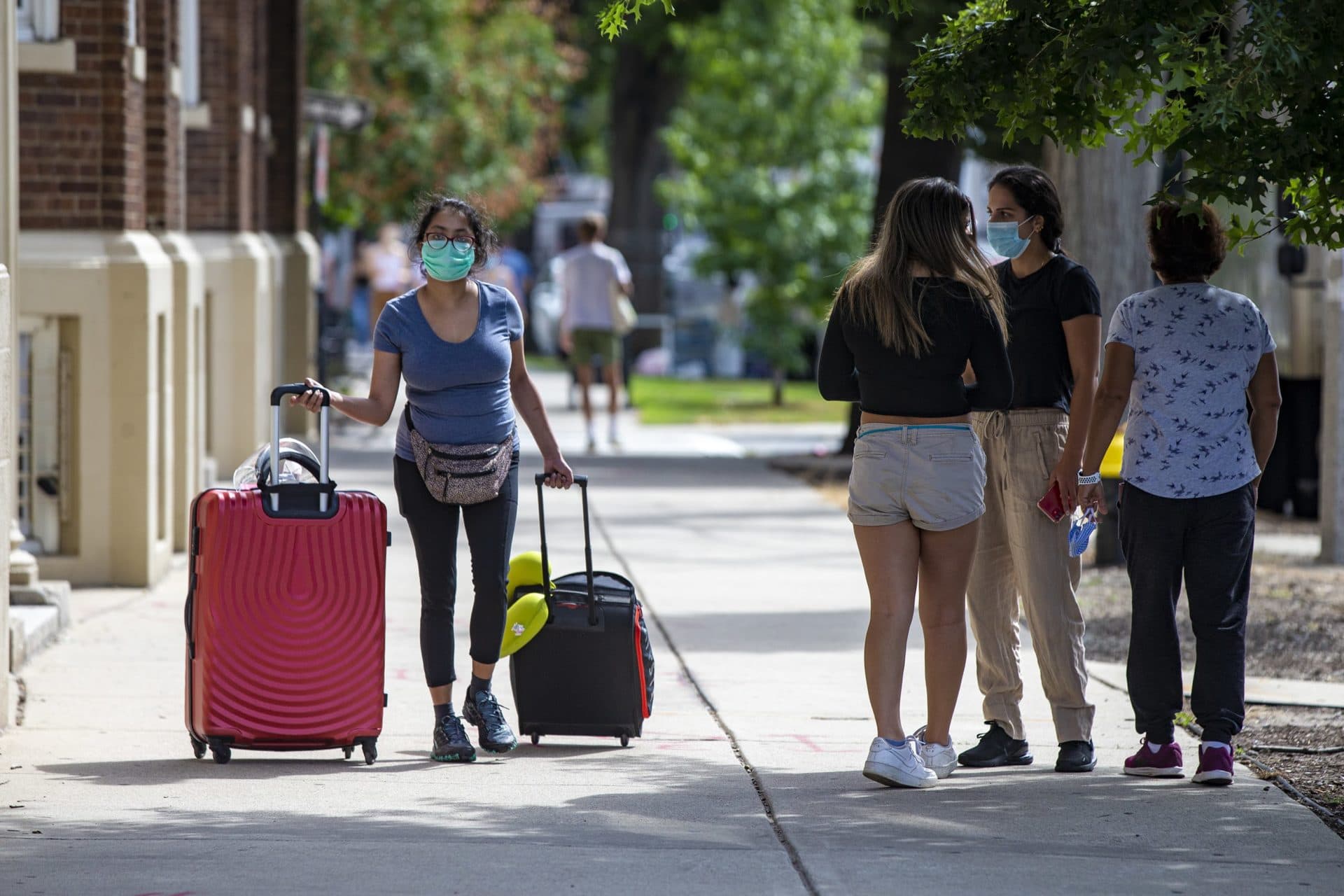 A Boston University student walks down Commonwealth Avenue with her suitcases in tow on September 1. (Jesse Costa / WBUR)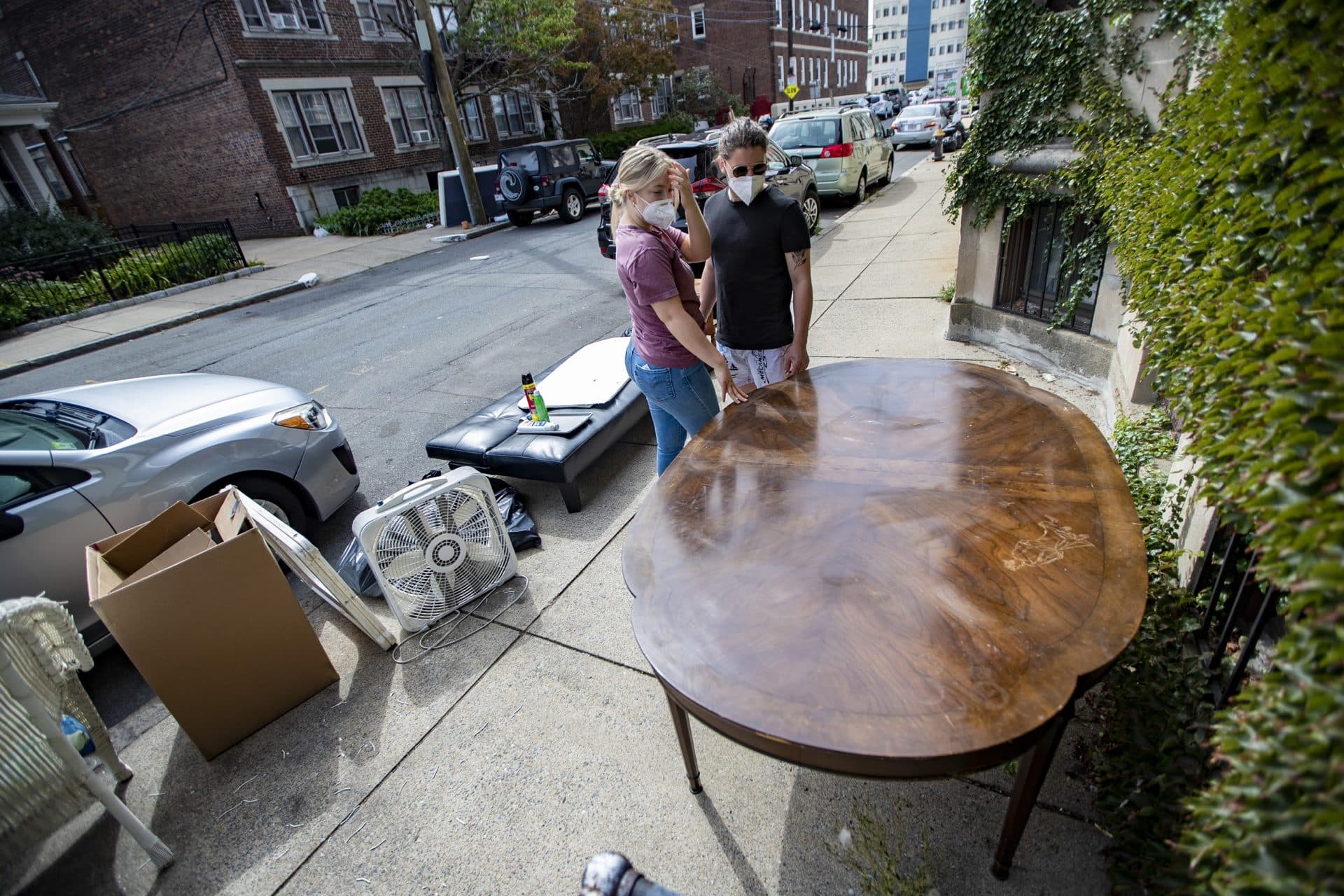 Treasure hunters and Berklee students Mina Nystead (left) and Ciaran De Chud drop a table on Reedsdale Street. (Jesse Costa / WBUR)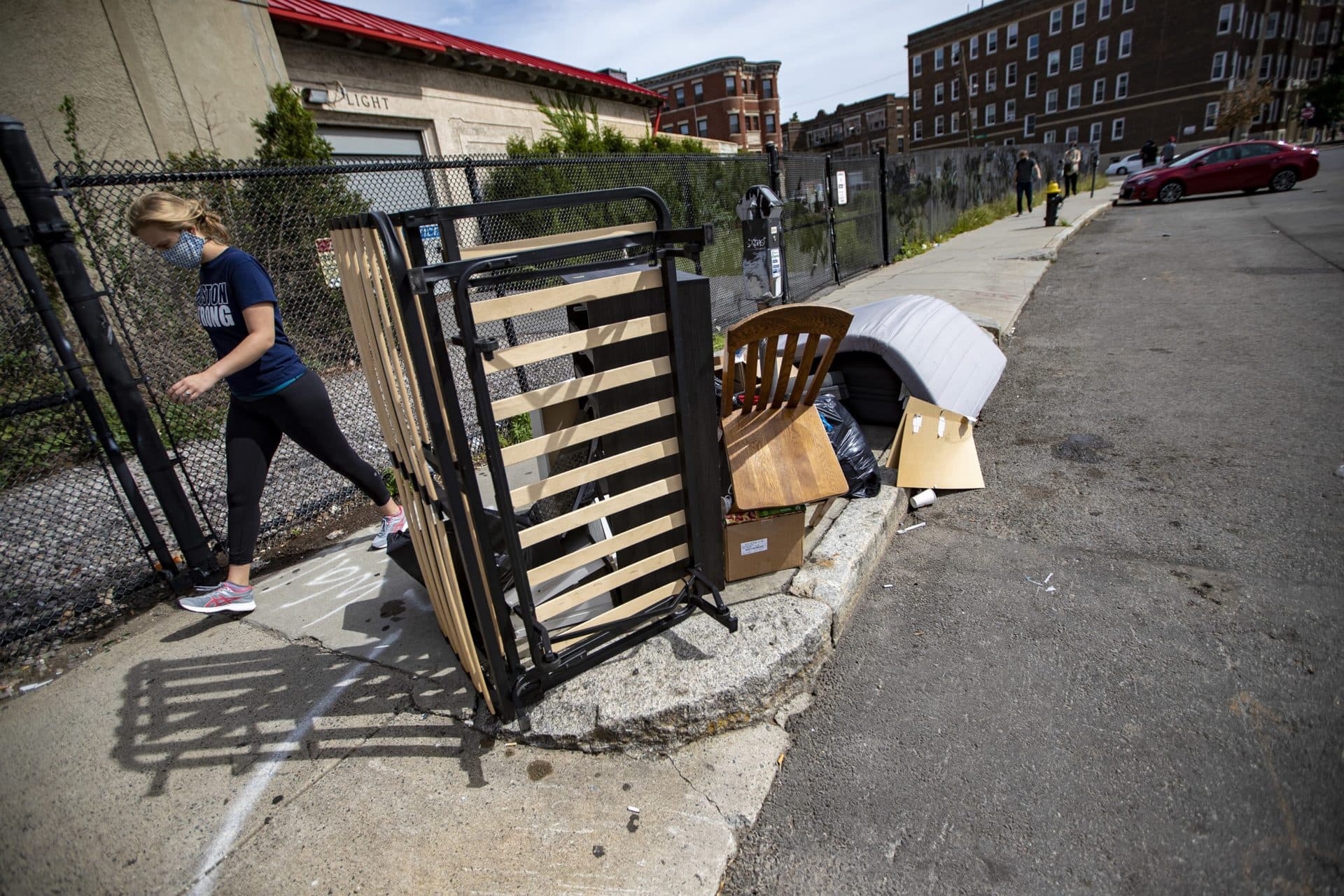 Discarded furniture and rubbish lay on the sidewalk along Commonwealth Avenue. (Jesse Costa / WBUR)