Hy-Vee expects demand for grocery pickup will extend past pandemic | Directions
While the order is being processed, an Aisles online shopper notifies the customer if an item is unavailable. Customers can accept replacements or add items.
The order is then packaged and placed in containers and either placed in the store's pick-up area or delivered to the customer.
There is a $ 9.95 fee for delivery or two hour express pickup.
However, these costs can be converted into an annual membership. Gayman said they've had an overwhelmingly positive response to the Hy-Vee Plus program since it started a few months ago.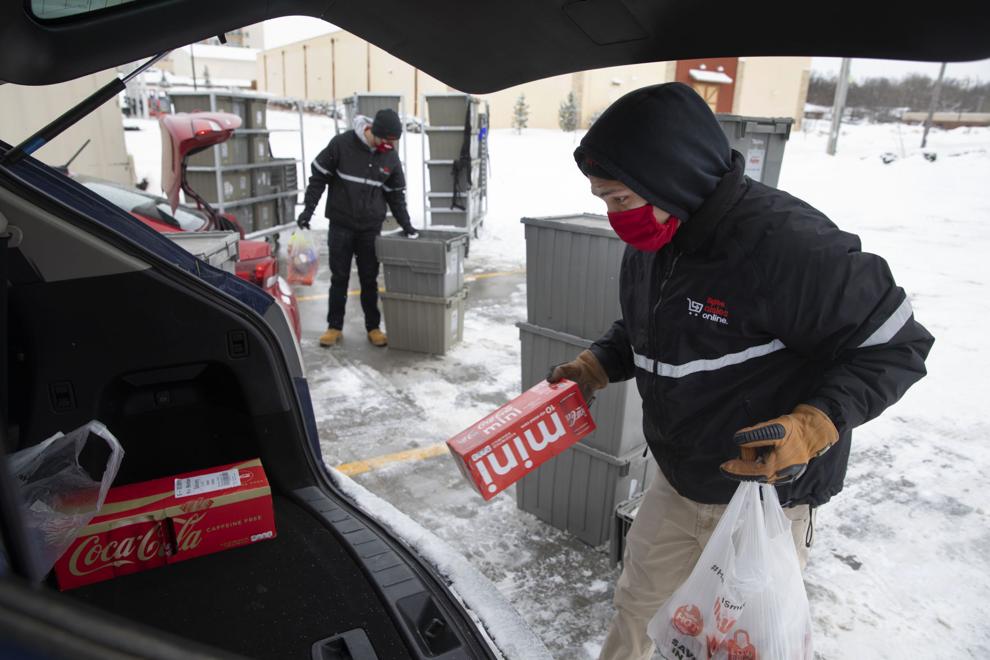 Alec Manzano (right) loads an order for groceries into a car outside Hy-Vee on 51st and O. Streets.
KENNETH FERRIERA, Journal Star


At an annual cost of $ 99, customers get free standard delivery and a two-hour express pickup, a potential big savings for customers who primarily shop for groceries online, she said. Members also receive special exclusive offers and discounts.
Gayman said the stores also expanded their pharmacy drive-up services and prescription delivery over the past year. Now customers can pick up at the roadside or have their prescriptions sent to their homes at some locations. They also offer "Express Pay" which allows customers to prepay their prescriptions so they can quickly pick them up from the store or pharmacy.
"At Hy-Vee, we believe that innovation is critical to success and growth," she said. "We innovate to improve the customer experience, whether a customer is shopping online or visiting a Hy-Vee store."